The Grauer School's Visual and Performing Arts Department helps students explore and develop their creativity.
We are able to offer students personal attention needed to nurture creativity. This allows students to unleash their imagination, express themselves freely, and reveal themselves through visual forms, dramatic arts, and music.
Most art students perform in theatrical productions, collaborate on set design, and/or integrate music with the school's performances.
The Grauer School's Visual and Performing Arts Department is well-integrated into the school's Expeditionary Learning programs. Students visit local museums and galleries, photograph San Diego's extensive natural beauty, perform music in diverse venues, meet and collaborate with professional artists, and participate in various art shows.
Music students may choose from a wide variety of instruments to learn in class and then perform in theatrical productions and in our after school music clubs.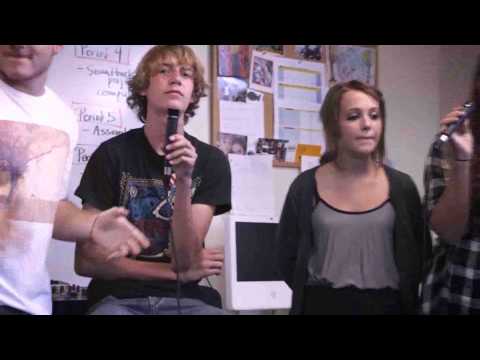 The VPA Department hosts several special programs through the year, including The Grauerpalooza Art Showcase, Tolerance Day, and Asian New Year.
Some of our High School Visual and Performing Arts elective classes include:
Music (Performance)
Music (Theory)
Recording Arts
Studio Art
Photography
Theater Arts
Film Studies
Computer Media
Teachers help students who plan on majoring or minoring in the arts prepare portfolios of their work that they can submit with their college applications. Grauer School students have been accepted to Otis College of Art and Design in Los Angeles, San Diego Art Institute, UC Berkeley, Idyllwild Arts Academy, Cornish College of Arts in Seattle, San Diego Youth Symphony, and Interlochen Music Academy.